For more than 30 years, Commonwealth Learning Center's Professional Training Institute has provided research-based courses in multisensory instructional techniques for educators working with students who learn differently. Our sessions are offered online, and we work around your schedule, making it convenient to learn new skills when you're not teaching.
Topics on this page:
– Orton-Gillingham
– Lindamood Phoneme Sequencing® Program
– Nancibell® Visualizing and Verbalizing®
– Start Sharpening Your Skills Today
With reading difficulties such as dyslexia affecting so many children in the U.S., you can make an impact on a student's life by applying multisensory approaches and programs—many of which incorporate fun games and exercises to reinforce reading and spelling—in the classroom, as well as open up new job opportunities in your education career.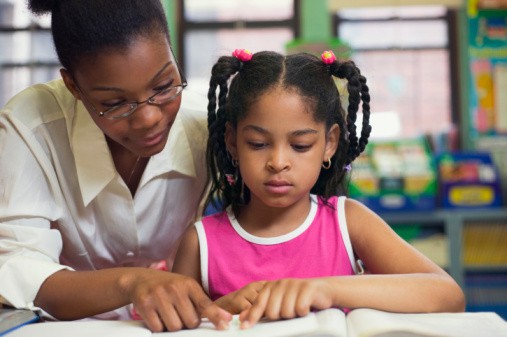 Here's an overview of our special education programs designed to help you instruct students who require alternative teaching strategies:
Orton-Gillingham
Our Orton-Gillingham training is accredited by the Orton-Gillingham Academy. This approach is most commonly used to teach individuals with dyslexia how to read, spell, and write. It features a one-on-one teacher-student instructional model or small group instruction, and is based on decades of research about how people learn to read and write.
We offer three levels of Orton-Gillingham training:
1)   Classroom Educator: learn the basics of Orton-Gillingham, including accessing the needs of a learner with dyslexia, studying the structure of the English language, and designing and implementing lessons. This course offers 42 hours of instruction that meet the prerequisite for the Classroom Educator practicum component. The practicum experience entails small group instruction under the mentorship of a Fellow.
2)   Associate Level: this course covers the first 42 hours of the 60-hour requirement of the Orton-Gillingham Academy for certification at the Associate Level. The remaining 18 hours of coursework are offered as practicum seminars during the practicum component of training. The practicum experience entails 1:1 instruction under the mentorship of an Orton-Gillingham Fellow. Additionally, PTI offers a series of four Beyond Associate seminars to teachers who have completed Classroom Educator or Beyond Associate training and wish to enhance their teaching skills and tools. Participants may choose to attend a few or all of these seminars.
3)   Certified Level: this two-year program provides teachers with the opportunity to advance their knowledge of Orton-Gillingham and apply instruction to both beginning level and more advanced students. It consists of 100 hours of additional coursework presented as evening and weekend seminars, which may include lectures by guest speakers. The practicum experience requires a two-year commitment, during which the teacher will receive 10 formal observations and continued guidance from an Orton-Gillingham Academy Fellow.
Most of our Orton-Gillingham coursework is offered on weekends and during summers and instructors at all levels are Fellows of the Orton-Gillingham Academy.
Lindamood Phoneme Sequencing® Program
The Lindamood Phoneme Sequencing®, or LiPS®, Program helps students become acquainted with how their mouths produce speech sounds, and focuses on the "feeling" of sounds to help them blend and sequence phonemes accurately.
In this program you'll learn how speech sounds are articulated and will use this knowledge to identify and sequence sounds within single syllables. As your students become phonemically aware, they will apply this knowledge to multisyllable words, contextual reading, and spelling. Participants will gain knowledge of current research in phonemic awareness and reading development and become familiar with assessment instruments, including the Lindamood Auditory Conceptualization (LAC-3) Test.
Nancibell® Visualizing and Verbalizing®
The Nancibell® Visualizing and Verbalizing® Program helps students form mental imagery or movies in their mind from oral or written language to reinforce comprehension. Students begin by describing pictures and "picturable" words. They progress to visualizing and describing sentences, paragraphs, and longer text as reading comprehension is enhanced. The goal is concept imagery, or for students to be able to visualize ideas, helping them to understand what they're reading at a deeper level.
Start Sharpening Your Skills Today
PTI's training courses can help you advance your knowledge of multisensory programs and approaches while earning personal development points (PDPs) and graduate credits through Fitchburg State University.
Check out our training schedule on our website, or contact us through our online inquiry form to learn more about our teaching programs for students who require specialized instruction.
The Commonwealth Learning Center is an independent, nonprofit teaching facility and is not affiliated with Lindamood-Bell Learning Processes, Pat Lindamood, Phyllis Lindamood, or Nanci Bell.