Those who teach others are often lifelong learners themselves. Professional development is the process of receiving ongoing training and education to help you do your job better. Investing in professional development not only helps you learn new skills so you can introduce effective teaching techniques in your classroom, but it also gives you an opportunity to network with your peers and explore new career directions.
Topics on this page:
– Why Professional Development Is Important for an Elementary Educator
– What Counts Towards Professional Development Hours
– Invest in Your Professional Development with Us
The problem is most teachers are pressed for time or don't know where to begin when it comes to their professional development. The state of Massachusetts requires elementary-level educators to earn 150 professional development points every five years in order to recertify in their primary area of licensure. How can a teacher possibly reach that goal when they're already strapped for time?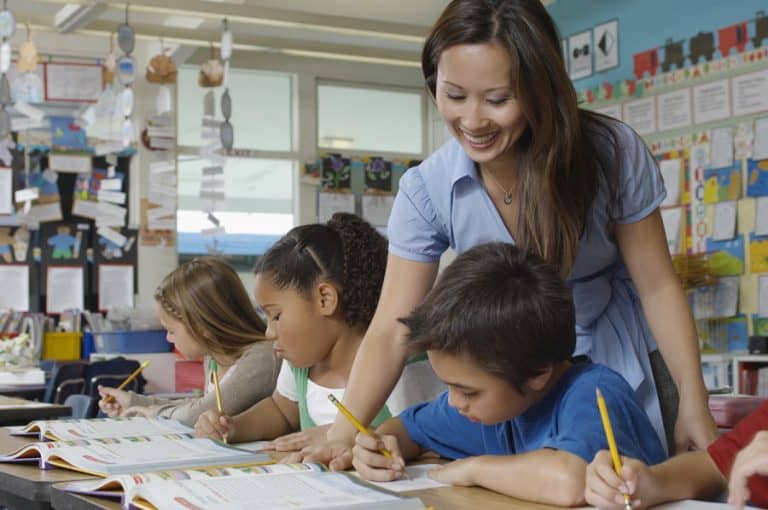 Good news: educator professional development is not just limited to continuing education courses. Workshops, seminars, online classes, and more can all count towards your professional development and help you earn PDPs.
If you've been putting off your professional development, here's an overview of its benefits and the activities you can participate in that count towards earning PD hours.
Why Professional Development Is Important for an Elementary Educator
All teachers can benefit from professional development, but it can be crucial if you are a teacher in grades K-5. Many students struggle with reading and writing, which may stem from a learning disability such as dyslexia or ADHD.
Pursuing professional development can equip you to meet the needs of your students who are facing learning challenges and make an impact on a young child's life. You'll learn hands-on, research-based skills and teaching techniques to help children who face reading and writing difficulties.
But professional development is more than learning how to teach more effectively—it can also include topics such as classroom and time management. That's why educator professional development is just as nourishing for teachers as it is for students. Research shows that professional development encourages teachers to stay in the education field longer and lowers their stress levels. You'll also expand career opportunities and network with colleagues who can provide additional resources to help you deepen your knowledge.
What Counts Towards Professional Development Hours
There are so many ways teachers can reach their PDP goal:
In-Person and Online Classes and Training—online and in-person classes are perhaps the most common professional development activity. You can take a one-off class or enroll in a specialized training program such as Orton-Gillingham that takes place over several weeks.
Seminars and Workshops—workshops, conferences, and seminars can all count towards professional development. Even if they're only an hour or two long, those credits can be clustered together to meet the 10-hour content requirement.
Summer Programs—whenever possible, teacher education institutes try to schedule professional development events and classes during summer vacation when educators can take advantage of them.
Non-Traditional—certain activities such as mentoring or supervising a student teacher can qualify as professional development. You will need the proper documentation to have this count towards PDPs.
Joining a professional organization can give you access to conferences and community events that can also count towards your PDP goals.
Invest in Your Professional Development with Us
The Professional Training Institute has been providing professional development programs for teachers for more than 30 years. We specialize in Orton-Gillingham training, as well as classes in other research-based approaches. View our training schedule to see how you can earn PDPs and invest in your education career.