Professional Development: A Plan for Continuing Education
Explore the Professional Training Institute's Professional Development for Teachers
As a teacher, you are already aware of how beneficial professional development is for your career. Even though states require a minimum amount of PD hours, it is easy to push a plan for continuing education aside, especially with so many demands on educators' time.
Professional Training Institute (PTI) works with busy teachers by offering many programs in the evenings, on weekends, and during the summer.
Why Professional Development Is So Important For Teachers—and Students
Classroom teachers are part of the special education team, and they provide instruction for a range of learners.  If you are an educator seeking specialized strategies for all learners, look no further.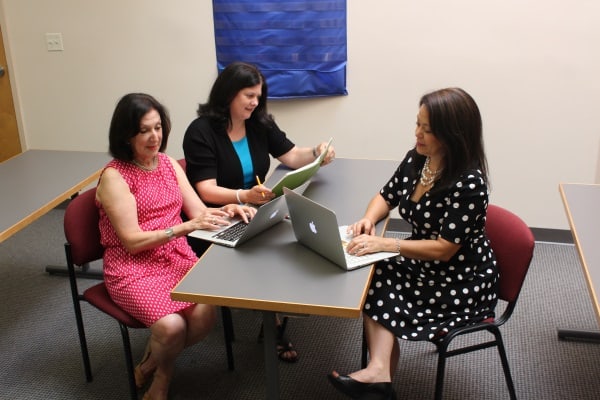 PTI's professional development programs meet the needs of students who require multisensory and systematic learning approaches for reading and spelling. We offer training in Orton-Gillingham (from Classroom Educator level through Certified level), the Lindamood Phoneme Sequencing® (LiPS®) Program, and the Nancibell® Visualizing and Verbalizing® Program – to help you employ structured and multisensory teaching in your reading lessons.
Other Benefits of Professional Development
One of the greatest benefits of professional development is the chance to explore new career paths and becoming certified in a specialized training program can lead to opportunities for advancement. You'll also network with your peers in the field, offer support to other teachers, and perhaps find a mentor yourself.
Further, when you complete specialized training with PTI, you'll earn state Professional Development Points, and you will have the option to earn graduate credits as well.
Why Choose PTI For Your Professional Development Needs?
As teachers ourselves, we walk the walk.  We recognize the need for research-based programs that reflect the science of reading, tips that can be used tomorrow, and offerings that fit your schedule.
PTI is accredited by the International Accreditors for Continuing Education and Training (IACET). Our Orton-Gillingham training also is accredited by the Orton-Gillingham Academy at the Subscriber, Associate, and Certified levels, which means that it has undergone a rigorous application and site-visitation process and meets the standards set by the Academy.
Our presenters are Fellows of the Orton-Gillingham Academy, and have no conflicts of interest. They bring decades of experience working with students and teachers.